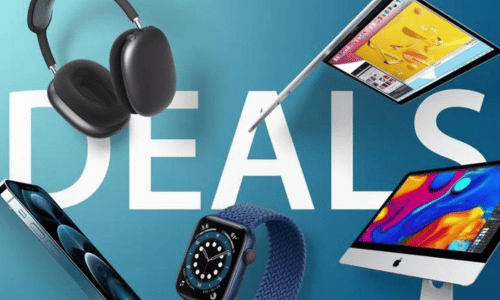 Why Best Deal in Town is Your Best Bet for Apple Products in Las Vegas (And Beyond!)"
Hey there, tech enthusiasts! Are you on the hunt for the best deals on Apple products in Las Vegas? Look no further than Best Deal in Town! We offer unbeatable prices on all your favorite Apple products, both in-store at 6811 S Eastern Ave Las Vegas, NV 89119 and online at www.VegasHDTV.com.
Here's why we're the best:
We carry a wide range of Apple products, including MacBooks, iMacs, iPads, iPhones, Apple watches, Mac Minis, Apple chargers, Apple pencils, and more!

Our brick and mortar store is open every day, so you can stop by and check out our selection in person. Plus, our friendly and knowledgeable staff will be on hand to answer any questions you may have.

We offer a no credit needed payment plan, so you can get the Apple products you want without having to worry about your credit score.

We accept all forms of payment except for checks, so you can pay with cash, credit card, or even cryptocurrency!

We offer free nationwide shipping on all of our Apple products, so no matter where you are in the country, you can take advantage of our amazing deals.
At Best Deal in Town, we're passionate about technology and we believe that everyone should have access to the latest and greatest Apple products. That's why we work hard to offer the best deals around, both in-store and online.
So, what are you waiting for? Head to our website or stop by our store and start shopping for the Apple products you've been dreaming of. And don't forget to follow us on social media for even more deals and discounts!