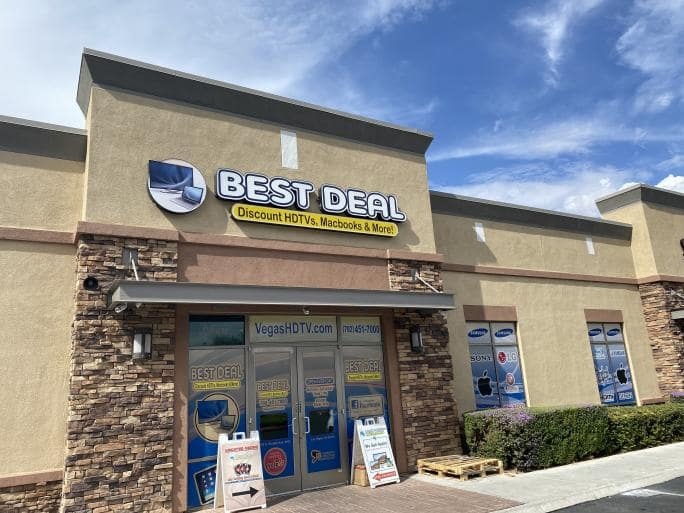 The Ultimate Destination for TVs and Apple Products: Best Deal in Town
Welcome, deal hunters and tech enthusiasts, to the bright, shiny world of Best Deal in Town! As your humble narrator and purveyor of top-notch tech, I'm here to explain, with a little bit of dry wit, why our store is the best place for your TV and Apple product needs.
First off, let's tackle the big screen in the room – TVs. You might be asking, "Why Best Deal in Town for my television?" Well, let's set the scene: Picture a store offering a wide range of high-quality TVs, from sleek smart TVs to mind-boggling 4K beauties, all at prices that won't make your wallet cry out in terror. That's us. Simple as that.
Now, let's bite into the Apple - products, that is. Whether you're after a MacBook, iPhone, or any other shiny object from the Apple orchard, we've got you covered. And not just any coverage, but the kind that offers quality, affordability, and support. Trust us, they're so fresh, you'll forget they're refurbished!
Why Best Deal in Town, you still ask? Aside from our unbeatable range and prices, we also have a no-credit-needed payment plan, and we accept every form of payment – except for checks. (Apologies to the check enthusiasts out there, but it's 2023, time to move with the times.)
Whether you're shopping from the comfort of your home through our online store or prefer to visit our physical location, you're guaranteed a seamless shopping experience. With SEO optimization, we're as easy to find as a cat in a goldfish store.
In a nutshell, there's no better place to shop for your TVs and Apple products than Best Deal in Town. We're all about the quality, the deals, and a hint of dry humor. So why not make us your ultimate tech destination? We promise you won't regret it.