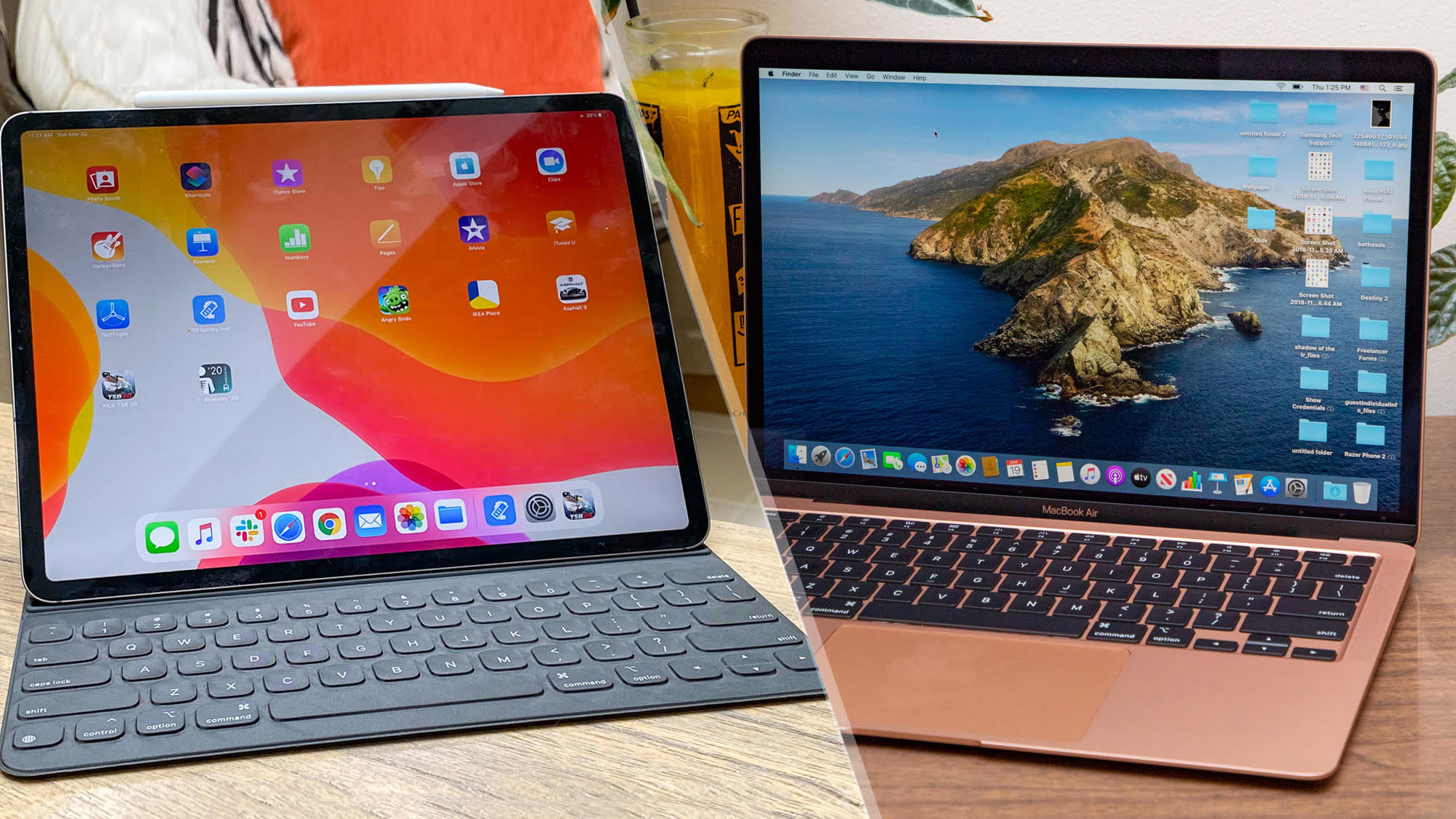 iPad vs MacBook: Unraveling the Digital Dilemma
Hello, tech enthusiasts and gadget aficionados! Today, we're orchestrating an exciting face-off between two of Apple's heavyweight champions: the versatile iPad and the formidable MacBook. Rest assured, no devices were harmed in the process of this discourse.
First in the ring, we have the iPad, a sleek and lightweight titan of portable connectivity. Ideal for those who appreciate minimal baggage – both figuratively and literally. It shines in travel, web surfing, casual gaming, and media consumption. The iPad Pro, equipped with an M1 chip, brings a level of performance once exclusive to Macs. Portability and power? An enticing pair indeed!
On the other side, there's the MacBook. This is your ally for the heavy tasks – graphic design, intensive video editing, or acing the latest video game. The MacBook Pro, for instance, with the latest M2 Pro and M2 Max chips, elevates performance to astounding new heights. It's a productivity powerhouse with a keyboard.
Stuck between the two? You're not alone. But remember, the ideal device is the one that meets your unique needs and lifestyle. Swing by our website www.VegasHDTV.com or step into our brick-and-mortar store "Best Deal in Town" in Las Vegas. We're open every day and are more than happy to help you choose your new favorite gadget.
Concerned about payment? We've got you covered. We provide flexible payment plans via Progressive Leasing and Affirm. We accept all forms of payment, excluding checks.